Recovery from Wisdom Teeth Removal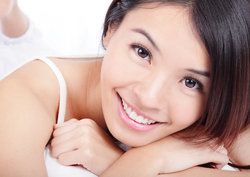 Although it is a common and safe procedure, wisdom teeth removal is also a serious surgical procedure. As such, patients should know what to expect during the recovery period and how they can help to promote efficient healing during that time. At the oral surgery practice of Drs. Gerald W. Bird and Jay A. Johnson in Melbourne, wisdom teeth removal recovery is discussed in detail with patients before they undergo the procedure. We are firm believers that the best patients are those who are educated about the procedures that they are about to undergo, and it is our responsibility to provide them with that education.
What Is Wisdom Teeth Removal?
Wisdom teeth removal is a surgical procedure during which one or more of the permanent adult teeth located in the back corners of the mouth are removed, usually because they are causing pain or contributing to oral health problems. After the patient is anesthetized, one of our oral surgeons:
Creates an incision in the gum around the tooth
Removes any bone that may be blocking the tooth
Removes the tooth, dividing it into pieces if necessary
Cleans the site once occupied by the tooth
Sutures the gums closed, if necessary
Places gauze over the treatment site
Wisdom Teeth Removal Recovery
During the first hour after your surgery, you will be asked to bite down on the gauze in order to keep it in place and control bleeding. You may be prescribed an antibiotic mouth rinse; otherwise, you should avoid rinsing your mouth for the first day or two after surgery.
Your post-surgical recovery instructions will be provided to you during your consultation; however, they may include the following:
If you are a smoker, do not smoke until you have fully healed from surgery. Smoking can delay healing.
Avoid strenuous activity for at least one week after surgery, as you do not want the blood clot that will form in the treatment site to become dislodged.
Exercise caution in brushing around the treatment site. You will want to brush, however, even on the day of surgery.
Swelling should be expected, and may become gradually worse in two to three days after surgery. Ice can be applied to the cheek in order to control swelling.
We will prescribe a pain reliever that you can take as directed to manage discomfort.
Do not use a straw during the recovery phase.
Avoid hot foods during the recovery phase. It is best to eat soft or pureed foods such as soups and yogurt. Solid foods can usually be integrated back into the diet after three or four days.
If you experience a fever, numbness, severe pain that does not lessen even when you use a pain reliever, pus in the treatment site, or swelling that becomes worse after three days, contact our practice immediately.
Learn More about Recovery from Wisdom Teeth Removal
If you would like to learn more about recovery from wisdom teeth removal, or you would like to schedule an appointment with Dr. Bird or Dr. Johnson, please contact our oral surgery practice today.
Related to This